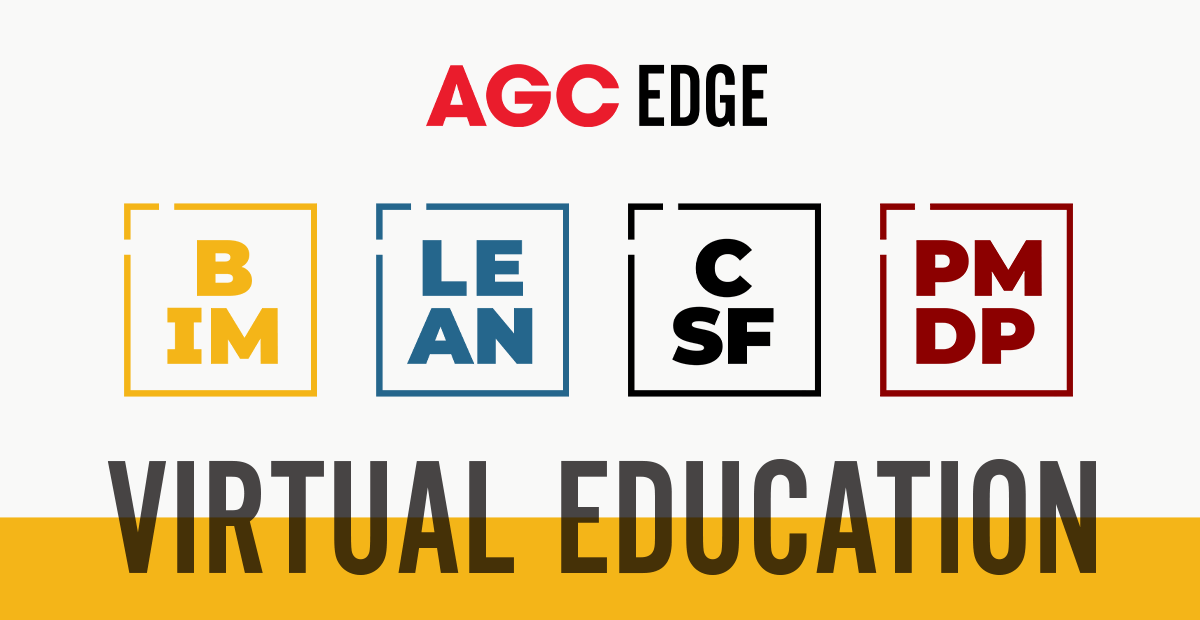 Introducing AGC's Live Virtual Training. The same high-quality learning experience and expert instruction you expect from AGC in-person classroom training from the comfort of your home or work computer.

AGC's Building Information Modeling Education Program prepares construction professionals at all experience levels to successfully implement BIM on a construction project.
Find your next training opportunity by using the schedule below.