The Asphalt Pavement Association of West Virginia, a division of the Contractors Association of West Virginia, is pleased to host live internet broadcasts of West Virginia Department of Highways' public lettings. The lettings are available in webinar format (with video and audio) or by a call-in number.
If you want to WATCH and LISTEN to the Letting Broadcast, enter your name and email address to the right. Be sure to turn up your speakers - no need to call in. To watch the broadcast in full screen mode, click the Full Screen icon.
If you just want to LISTEN, call the number below and enter the PIN provided.
Phone #: (267) 279-9000
Pin #: 454256#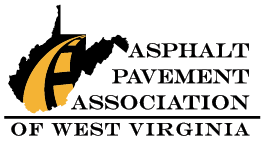 2114 Kanawha Blvd., East - Charleston, WV 25311 

300 Summers Street, Suite 1270 - Charleston, WV 25301