As a member of the CAWV you have the benefit and experience of nearly 100 years of representing and promoting the interests of the construction industry locally, statewide and nationally. With over 450 members, the Contractors Association of West Virginia is the ONLY full service trade association representing West Virginia's entire building, highway and utility construction industry. The CAWV delivers a full array of services including project information, lobbying on the local, state and federal levels, educational and safety training and public relations.
The CAWV is "Hard at Work" today to meet West Virginia's future construction needs.  We are pleased to share with you many of our tangible and intangible benefits of membership in our association.
Weekly Newsletter & Job Postings
Networking Opportunities
Legislative Advocacy and Events
Cost-Effective Training/Seminars
Online Planroom
Membership Directory & Buyers Guide
Stay Updated on Industry News
Money Saving Member Benefits
Legislative Action & Advocacy
The CAWV is a highly proactive force with a dynamic and lobbying program of specific goals to advance the interests of the construction industry. As our members voice at the West Virginia Legislature, we work to ensure that there is a level playing field for contractors and to maximize funding opportunities for infrastructure projects. We work against unreasonable environmental legislation, repressive labor litigation and unfair business and employment practices.
Hear what some of our members are saying about the value of a CAWV membership:
"The CAWV keeps me up to date on the issues that affect my company and the construction industry. This gives me a competitive advantage in the marketplace."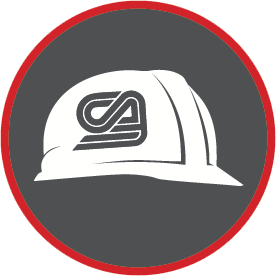 James W. Dailey II
W. Harley Miller Contractors