CONTRACTORS ASSOCIATION OF WEST VIRGINIA (CAWV)
The CAWV strives to offer programs and opportunities to ensure association members are at the top of their game. The CAWV members have access to a variety of money saving programs. The Contractors Association of West Virginia (CAWV) has partnered with several companies to provide you with the following money-saving benefits: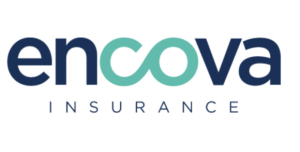 Available to CAWV members only - Encova's Association Safety Program offers a discount on workers' compensation premiums to members with a three-year loss ratio of 65% or less. To participate, members should contact their insurance agent.
Enterprise Fleet Management
ASSOCIATED GENERAL CONTRACTORS OF AMERICA (AGC)
AGC's Discount Programs provide members access to high-quality services, cutting-edge technology and top-of-the-line products from leading suppliers and service providers. From discounts on vehicles to computers and software, AGC has partnered with some of the best to give you the most value for you membership and improve your daily business operations. When it comes to your company's bottom-line, your membership in AGC pays dividends. Discount program details and codes for AGC Member Benefit Programs can be found at www.agc.org/member-benefits/member-discount-programs. You must be logged in to the AGC website and be a member in good standing to access the discount code information.
Vehicles & Fleet Management:
Fuel, Materials & Equipment:
Business Solutions:
Industry Solutions:
Shipping Solutions:
Travel:
NATIONAL PURCHASING PARTNERS (NPP)
1-800-flowers.com
ADP
Airgas
American Express
Batteries + Bulbs
Cheryl's Cookies
Cintas
Elavon
Harry & David
HP
IMPAC
MCAG
Microsoft (NEW!)
myAutoLoan
Office Depot
Omaha Steaks
OptConnect
PetFirst
Pitney Bowes
PODS
Sherwin-Williams
Simply Chocolate
Staples
Tech21
TIREBUYER
Tri-Dim Filter Corp (NEW!)
TrueCar
UniFirst
USPAY
VensureHR (NEW!)
Verizon Wireless
Verizon 5G Business Internet (NEW!)
Verizon Connect
WorldPay
YRC Freight